Our pharmacy in Ballinorig hosts an extensive range of maternity products to meet all the needs of you and your little one. The Ballinorig pharmacy is conveniently located off the University Hospital Kerry roundabout in Tralee. Call in for a consultation or check out our wide range of maternity and breastfeeding products.
Top Breastfeeding Brands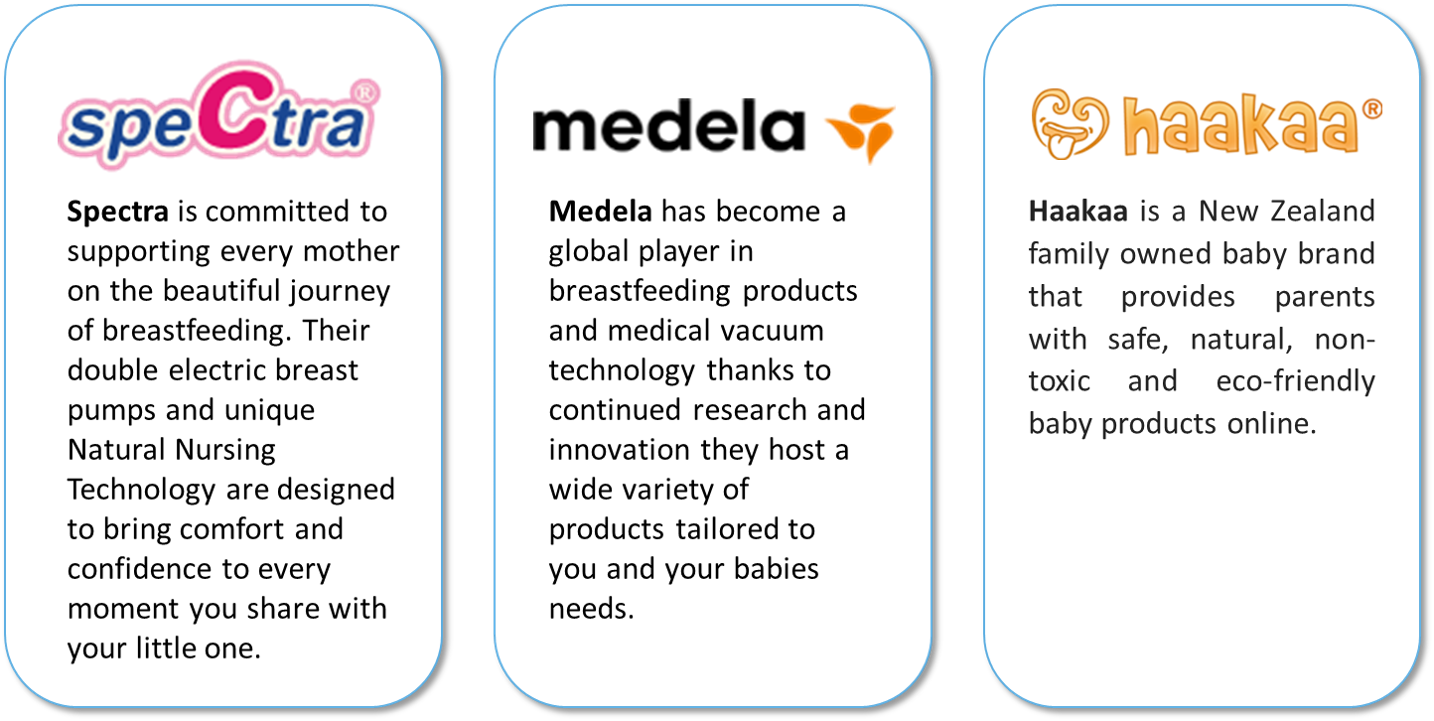 Spectra Top Selling Products


Medela Top Selling Products

Testimonials for Leahys Pharmacy
"For a small local friendly staffed Pharmacy, Leahys have a fantastic supply of breastfeeding WHO code compliant item's which may be used during your breast / chest feeding journey. 
They have a stock of items which can be used to encourage healing in sore / cracked nipples, along with items when can be used to help achieve a latch (if sometimes help maybe required). Their manual pumps, milk collection vessels and double electric pumps are extremely helpful for mother's who perhaps want to express that extra little bit of milk or whom may need out of medical requirement  to express more regularly. 
The staff are very helpful and knowledgeable about the products they stock but also extremely encouraging of breastfeeding for all pregnant and breastfeeding mothers and always looking to update on products/ services according mother and baby requirements."
- Máiréad O'Sullivan, Lactation Consultant
"I highly recommend Leahy's pharmacy to breastfeeding Moms, and for Moms who are thinking about breastfeeding. A  one stop shop for all aspects breastfeeding, Multimam products, Nursicare pads, and a range of nipple shields if required. 
Providing a rental service of hospital grade breastpumps is a very important service provided by Leahys for breastfeeding Moms. 
Hospital grade breast pumps are expensive to buy , and often times only required for a limited time. Leahys provide a rental service of these pumps on a monthly basis. Staff are very helpful, and always willing to help and support Moms, and refer to specialised services if required. I also recommend Leahys pharmacy for the blending of All Purpose Nipple Ointment- a 'magic' cream used to help heal sore and damaged nipples." 
- Anna O'Donoghue, Lactation Consultant